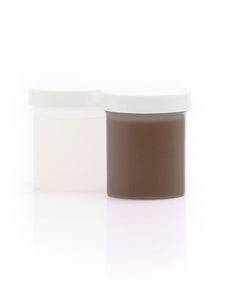 7oz silicone refill for the Clone-A-Willy building set – not a set but rather an extra refill of silicone

We've all done it. Mixed the molding powder too soon? Or perhaps your cat ran across the counter during a crucial phase! Buy some extra supplies instead of buying a whole other kit! It never hurts to have a backup.

Whether it's time to go back to the drawing board or correct a previous Clone-A-Willy snafu, now's the good time to pick up some more silicone to make another glow-in-the-dark homemade dildo! This 2-part silicone refill set can be used with the molding powder bag refills to make another penis cast! Because sometimes, the best way to get things done is to DIY.

Feeling crafty? Is your partner embarking on a long journey? Maybe you're not really feeling it with your current partner and want to make an investment for your future… Get meta with our Clone-A-Willy kit and f#ck yourself with your own penis! Wanna share your shaft and still keep things platonic? The Clone-A-Willy Silicone refills give you tools for your talent.

For use with your existing Clone-A-Willy Kit. Blue Glow includes 1 bag of glow powder. Skin tones do not.

Platinum cure silicone refill in various skin tones. Includes easy to follow instructions.