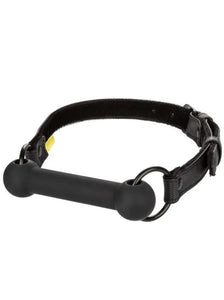 Your Boundless™ Bar Gag is waiting for you! This firm yet pliable, body-safe silicone bar is designed for maximum teeth protection, a taste-free design, and the double-stitched, vegan leather strap will ensure that your down and dirty adventures can occur securely-- and cruelty-free.
The fully adjustable buckles offer a secure closure for even the roughest of play.
Bar: 3" x .75"
Maximum circumference: 25"